As I type this, I'm staring out the window at a wintry mix of snow, sleet and rain. March is rolling in like the lion she is. I'm longing for bright green lawns, pale new leaves and blue skies. The painting below, is what I'm daydreaming of right now.
It is so full of light that it inherently lifts my mood. It's the kind of feeling I want to have when I'm at home on rainy days and sunny ones. Below, I'll show you how you can incorporate Corn Hill's feeling into your decor.
1. Use Nature's Palette as your starting point
Mother Nature is the ultimate designer and artist. She seldom gets it wrong. It's pretty failsafe to use her colors as a palette when you need a space that's light, bright and cheerful.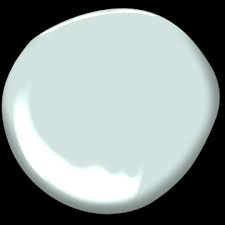 2. Use natural textures
Layering area rugs is a great way to add texture, color and pattern to a space in an affordable way. Large natural fiber rugs are typically pretty inexpensive and durable. Add a patterned rug in a smaller size on top for softness and color. You can find examples of this look here.
3. Repetition
Select a color in the palette that you're most drawn to and weave it throughout your space in varying shades. Doing so feels natural, like a sky at sunset. You can start with a light blue on the walls, add a medium blue ottoman or lamp and deep blue pillows on the sofa. The board below translates the painting into decor. (Items are linked beneath it.)
1. a // b // 2. // 3. // 4. // 5.// 6. // 7. // 8.
I've used a similar palette in my living room and it really does make me happy, even though a Nor'easter is a blowing out there!
To help you get started on your spring decor daydreaming, I'm offering my second special leading up to St. Patrick's Day.
Today's special: 20 % off any design service! To take advantage you must:
1. subscribe to my website for news, discounts and workshop information on the sidebar or HERE
2. call or email by tomorrow, 3/4/18 to schedule your call or consultation. Deadline is 8 pm tomorrow night!
GOOD LUCK!